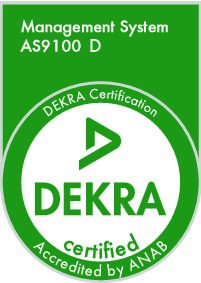 Final Rev is committed to quality and has achieved its AS9100D certification in November, 2022.
Scope of Supply: Design, engineering and outsourced manufacture of tooling, fixtures and equipment for the aerospace, defense, marine, and other industry applications.
DUNS# 122705165
CAGE Code: 8TAM9
NAICS Codes:
541330 Engineering
333514 Tool Die Jigs & Fixtures
332710 Machine Shop
333511 Industrial Mold Manufacturing
541618 Other Mgmt. Consulting Services
Final Rev achieved its ITAR registration in 2020.  This demonstrates our commitment to comply with policies that control the export of defense-related articles and services.
International Traffic in Arms Regulation (ITAR) is a set of regulations that controls access by foreign persons and entities to information about items listed on the Unites States Munitions List (USML).  If a product is on this list, it is subject to these controls.  These controls apply not just to physical products, but to software and technical data as well.